Summary
Jason, aka "JPops" and Susan Jacobus invited me to their house to check out their food truck. JPops Homemade Goodness serves all of middle Tennessee. JPops brings elevated homemade food with a dash of love in each recipe they create. With their passion for creating delicious food and meeting new people; what better way to do both than a food truck? It was my pleasure to spend a few minutes checking out their operations and sampling some of their wonderful food!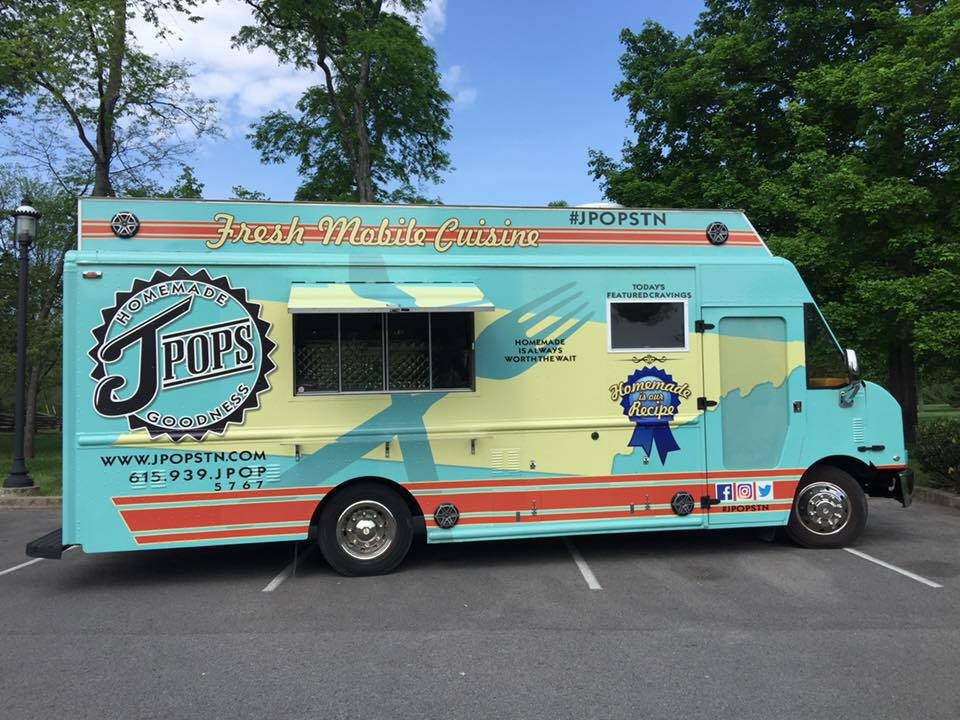 Describe your business
A former owner and manager of multiple restaurants, this business is a way for JPops to love on people. According to his wife "He is a food pusher!" JPop spends countless hours prepping food so that every bite is amazing! All recipes on the truck are homemade and you can taste the difference. While JPop is in the kitchen his wife is busy booking events! She works tirelessly behind the scenes to keep the business moving!
What made you decide to open this business?
A lack of capital to open a brick and mortar restaurant led to JPops getting into the food truck business. People for years had been asking him when he would open a restaurant, and he finally left the corporate world to pursue his dreams. Being an entrepreneur is in the blood of JPop and Susan. They love expressing their love of food and of people in their own business.
What was it like when you first started?
It was a lot of hours of planning. Making sure the truck "popped" was important to them, and they feel that have a look that is better than the rest. I'd have to agree!
What would your customers say they love most about your business?
You can check out their facebook reviews https://www.facebook.com/pg/JpopsHomemadeGoodness/reviews/ but according to JPop and Susan, customers are going to say the truck offers unique flavors. This author says they offer great food and are some great people!
Do you have any exciting plans for the future that you want customers to know about?
There are lots of upcoming events. You can see them all here: https://www.facebook.com/pg/JpopsHomemadeGoodness/events/
What is something most people don't know about the business?
The name JPops is a name given to Jason from his two grandchildren.
Do you have any advice that you want to share with other entrepreneurs?
Susan was quick to say, "Anything good is worth working for."
Anything exciting going on that customers should know about?
You can buy their chicken salad by the pound and soon you'll be able to buy their Jalepeno Butter at local grocery stores!
Where are your favorite places to go in the neighborhood?
When he isnt trying out new dishes at home JPops loves sushi and swears the best sushi in Murfreesboro is at Lemmon Grass.
Why do you think it's important for people to shop local?
They always try to buy local. "It helps keep dollars in the local economy," says Susan. They have a heart to help people and part of their proceeds are given to different local charities. Their fruit tea is Alley Cat Tea "The Original Fruit Tea" which is made here locally in Murfreesboro and even their bottling company for their Jalapeno Butter is done here in Tennessee!